The Speculative Biology Magazine!
Astrovitae is a digital publication focused on speculative biology, art, and science fiction. The magazine is planned to release on a biannual cycle and feature a variety of different artists and creators. The goal of the magazine is to connect the community with speculative biology artists around the globe and highlight their amazing projects and creature designs. If you are interested in submitting your own work for an upcoming issue, see the submissions page for detailed information.
Download the Lastest Issue:
The third issue of Astrovitae Magazine is here! This issue features an interview with the popular Youtuber Curious Archive and unique section spreads and cover art commissioned by contributors. The front cover, created by the artist J. J. Aniorte, displays a creature from his project 'Polinices'. J. J. Aniorte was recently featured on Curious Archive's channel, and the first article of issue 3 highlights his project containing a plethora of bizarre, colonial animals. Three colorful spreads were illustrated by the artist Michal Sadowski (aka Ycyprid online), who has composed elaborate scenes representing the spirit of each magazine section. There is even more hiding inside, so take a peak!
Download Recent Issue - English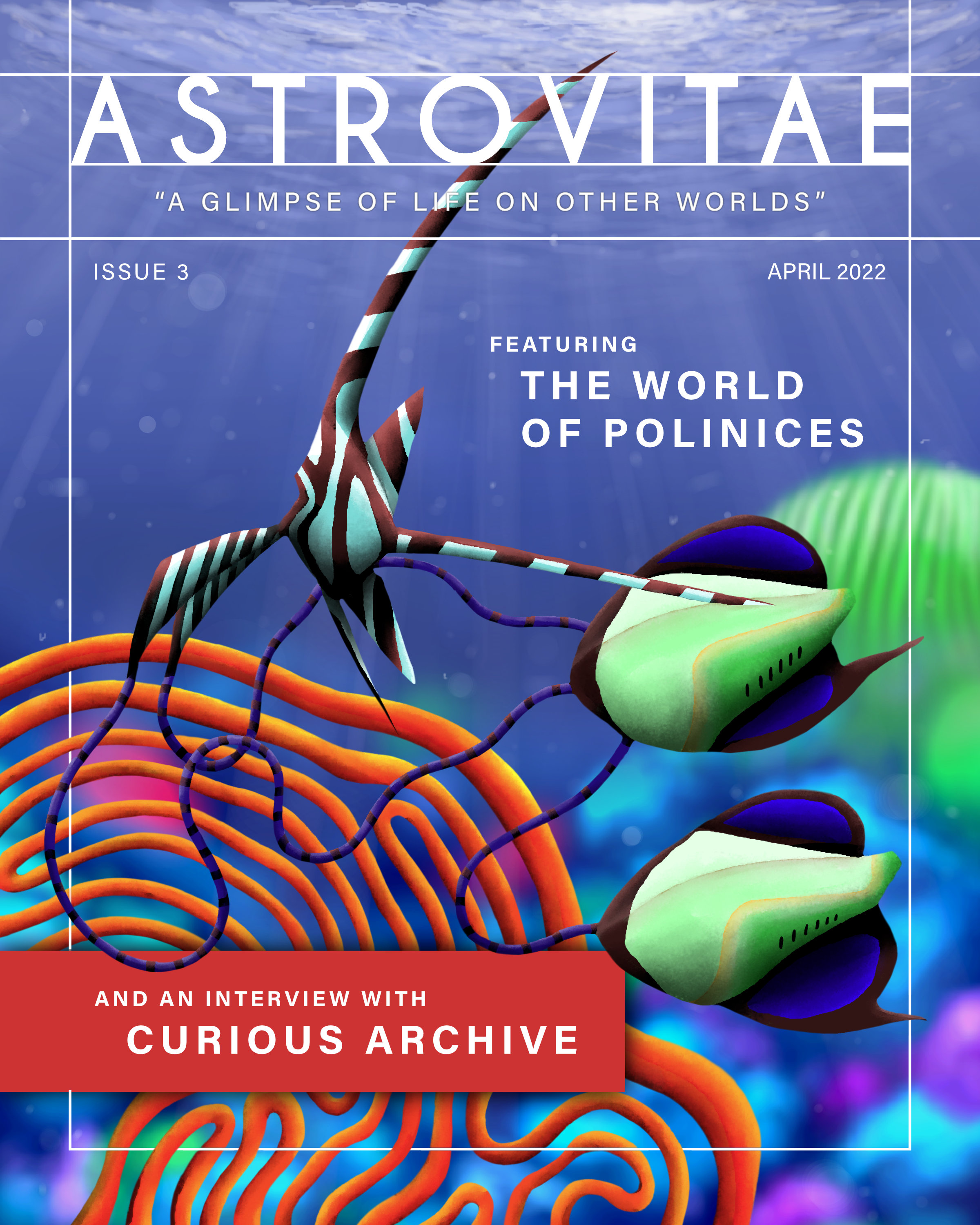 Follow on Instagram!
Check out Astrovitae's official Instagram account! Here promotional posts, sneak peeks of new content, and the latest updates about future issues can be found. Follow the account to support the artists who are a part of our awesome community!
Instagram